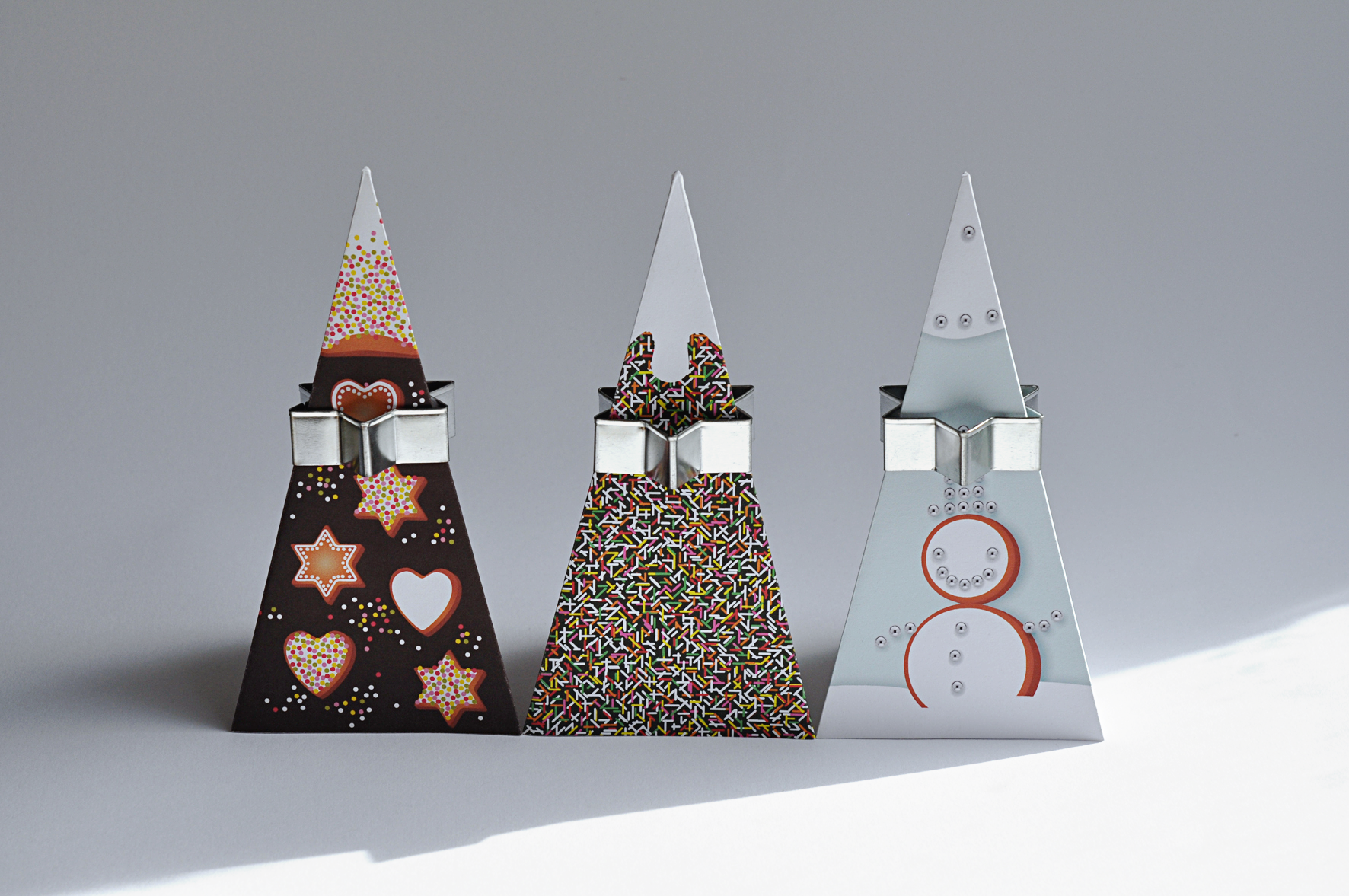 Revisions of the Christmas tree motif appear every holiday season.
However hackneyed I'm a sucker for the tree motif too: Just see
here
and
here.
At its most graphic, the tree is as simple as a triangle.
Taking this triangle shape I created some kitch Christmas cookie cards. These give the receiver a festive card
and
a gift in the form of a –
'very useful'
– six pointed star cutter.The star slips over the card holding it together and the tree is made from cookie inspired designs based on the 
Candy and Cookie Patterns
 from last year.
Making Process
Sourced some six pointed star cutters
Designed cards, tested models and created a template
Created a diagram on how to set up the tree
The card shape was easy to cut, score and fold into 3 faces
Each folded cards was put in an envelope with a starry cutter for each friend
Three featured designs
The 'Cookie Tree Card' decorated with iced biscuits and Hundreds and Thousands.
The 'Sweet Pine Needle Tree' made from the 'Sugar Strand' pattern.
The 'Icy Scene Card' – iced biscuits, silver cake decorating balls and snow icing.
The front design is reflected inside each card with space to write a festive message.