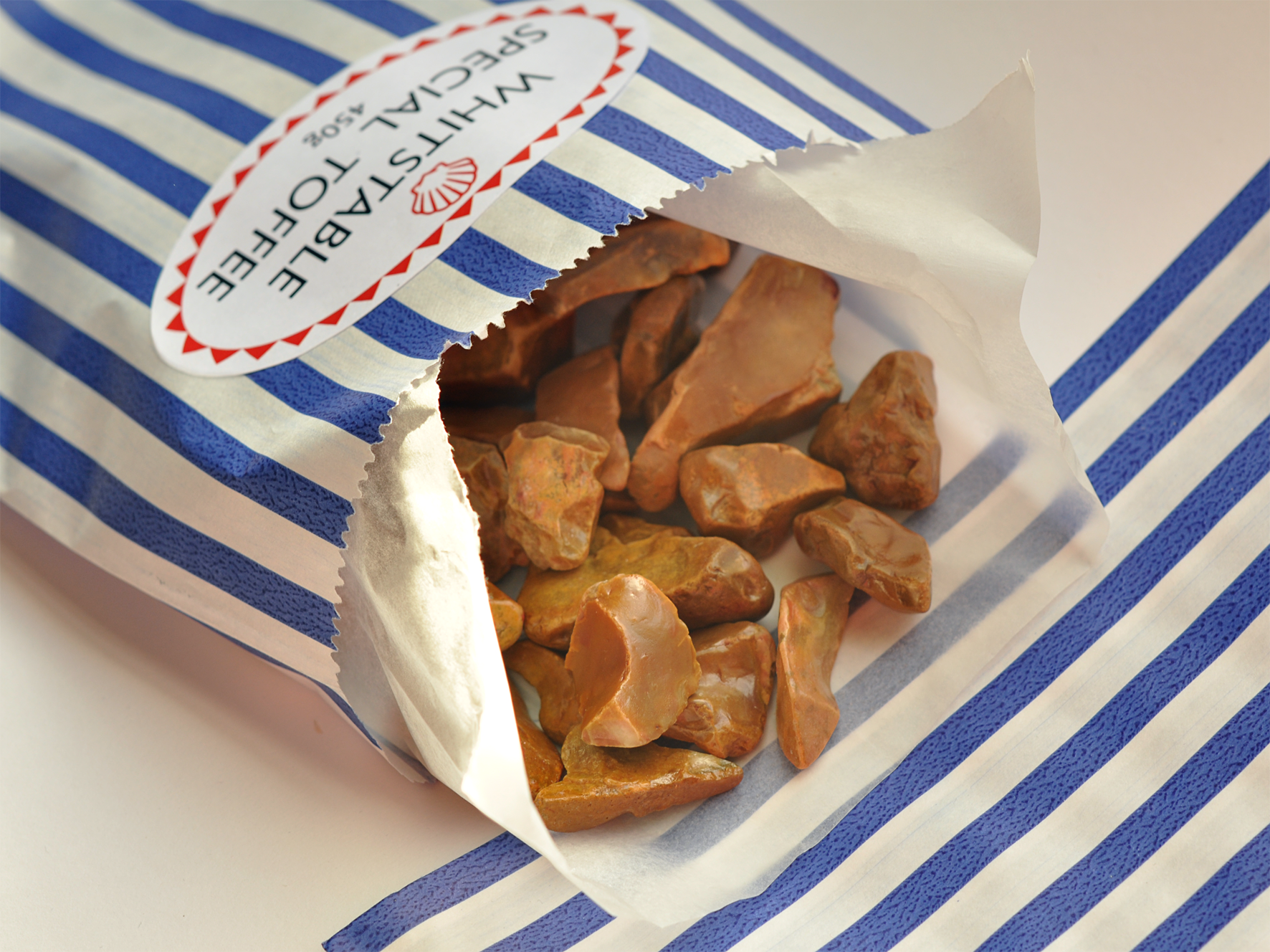 A winter walk in Whitstable.
We headed out of London and found ourselves in Whitstable – not so far – to make the most of the short winter day. Too many people had converged around this honey pot for the sea with treats, sweets and fish and chips. But once we walked to the shingled fringes we had the beach to ourselves. The sea brings out the puppy in Dougie and he bounded about fetching driftwood sticks as we enjoyed the watery sunlight.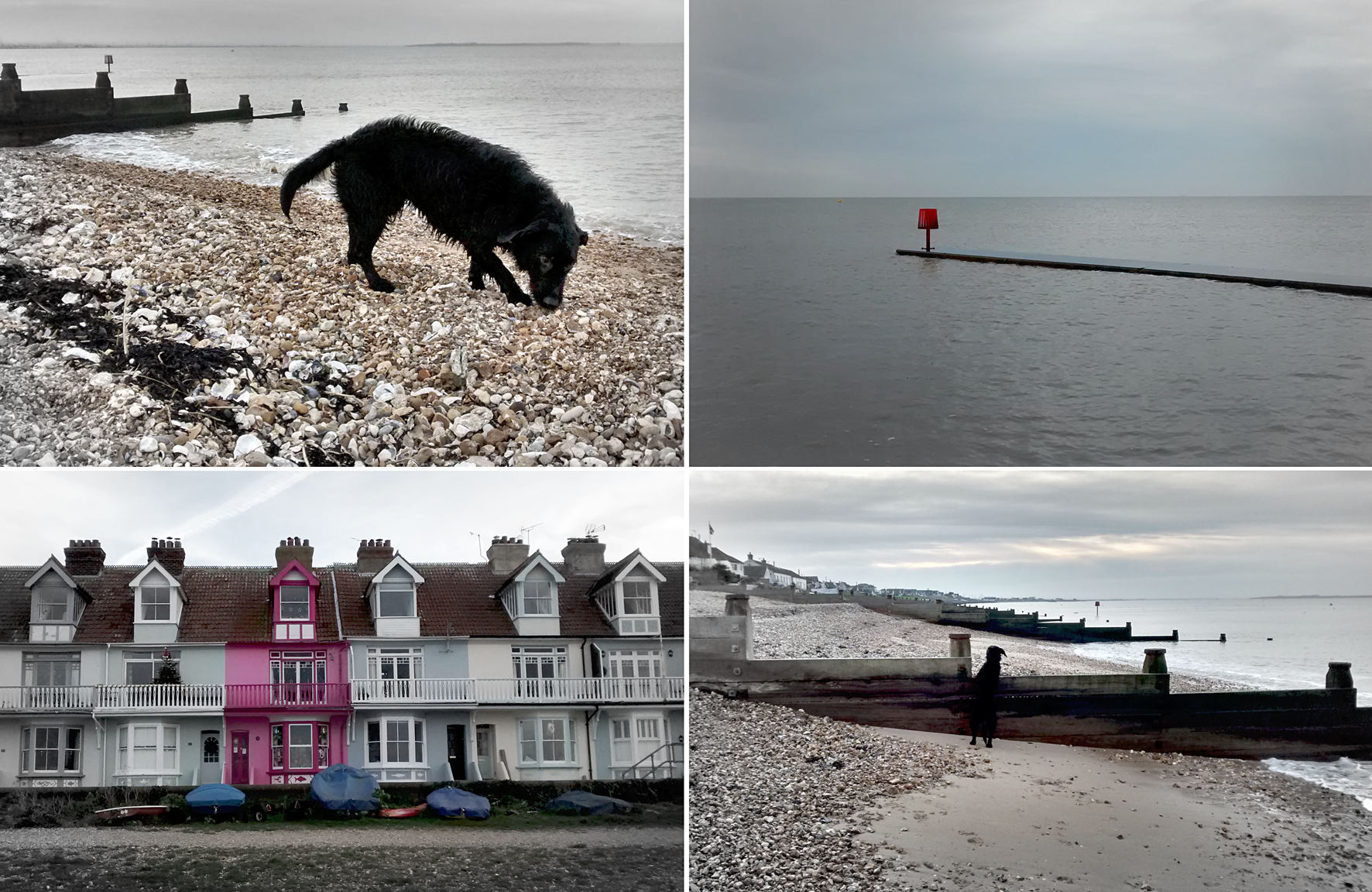 Emptied oyster shells massed against each groin. Pebbles, smoothed and dusty lay furthest from the sea. But where the high tide waves met the shore, there was a band of stones with harder angular shapes. And wetted by the sea, these had a golden intensity like toffee. I picked a handful of these salty stones and that is my recipe for *Whitstable Special Toffee.
*Do not eat.