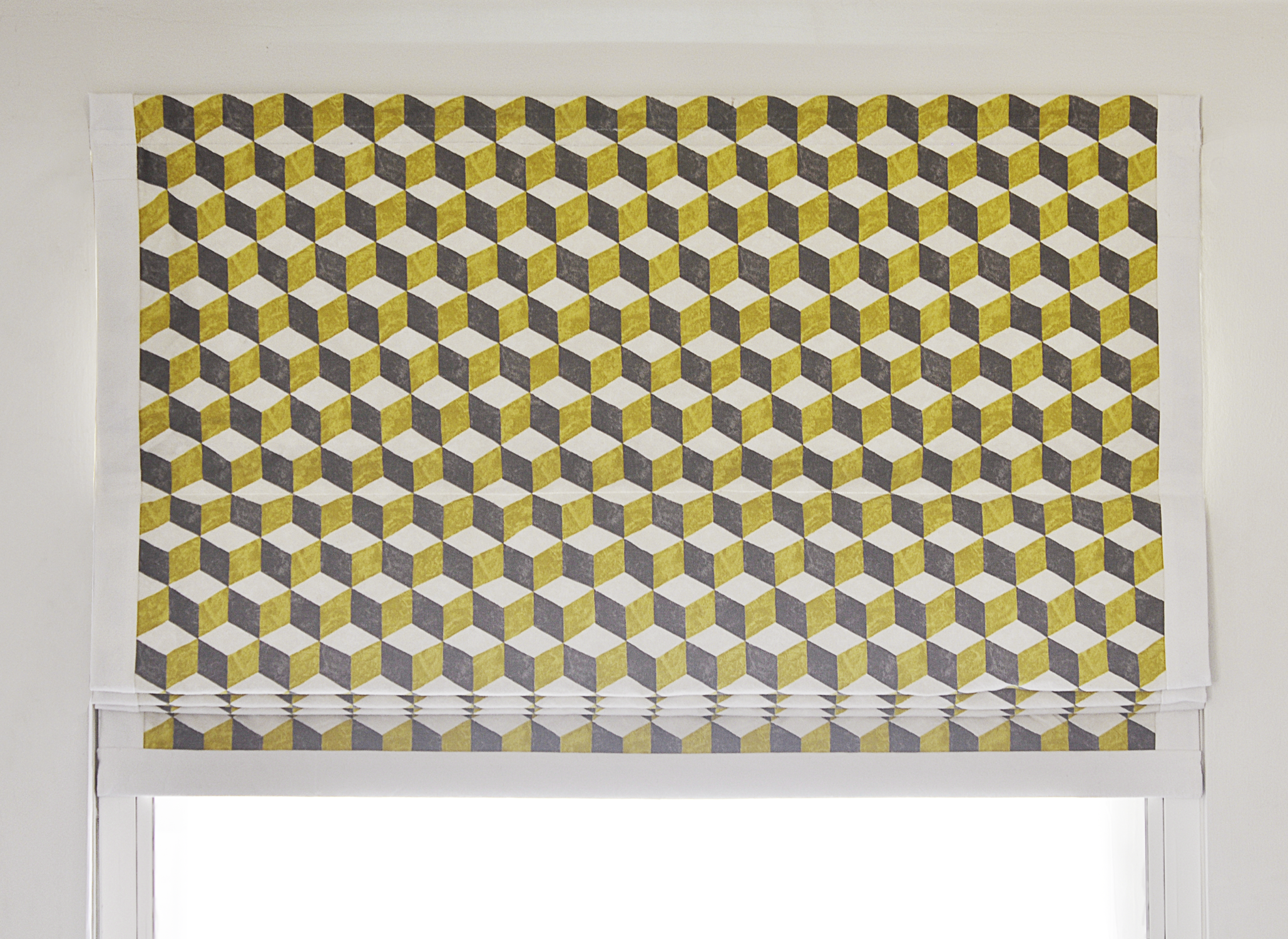 I came home from a trip to find the hoover hose blocked. Really blocked. It was something to do with someone sucking up half a tree, I found, as I jabbed the hose with wire and shook and banged it. As pine needles dribbed and drabbed from this hose, I thought of the unfinished job in hand: making roman blinds. Making blinds is
almost
as tedious as this job, just slightly more creative. Sure, blinds are vital for privacy and to shut out the light, but they're also fiddly and time-consuming to make and go barely noticed.
Quotes for three, large, lined, roman blinds had been upwards of £1000: I had to make them. After measuring, sewing and fiddling with fixtures, in retrospect I thought, it may have been money well spent and Dougie may have had longer walks! But it was good to re-engage with the sewing machine and prove I could still thread a needle.
From murky swatches on Ebay I risked six metres of Balyan Fabric by Osborne & Little at half price. Pattern matching and blind precision meant a degree of accuracy. I won't claim perfection – but they go up and down and look .. well .. like soft furnishing thingies on your windows.
Q: Something worse than roman blind making?
A: Painting window frames.