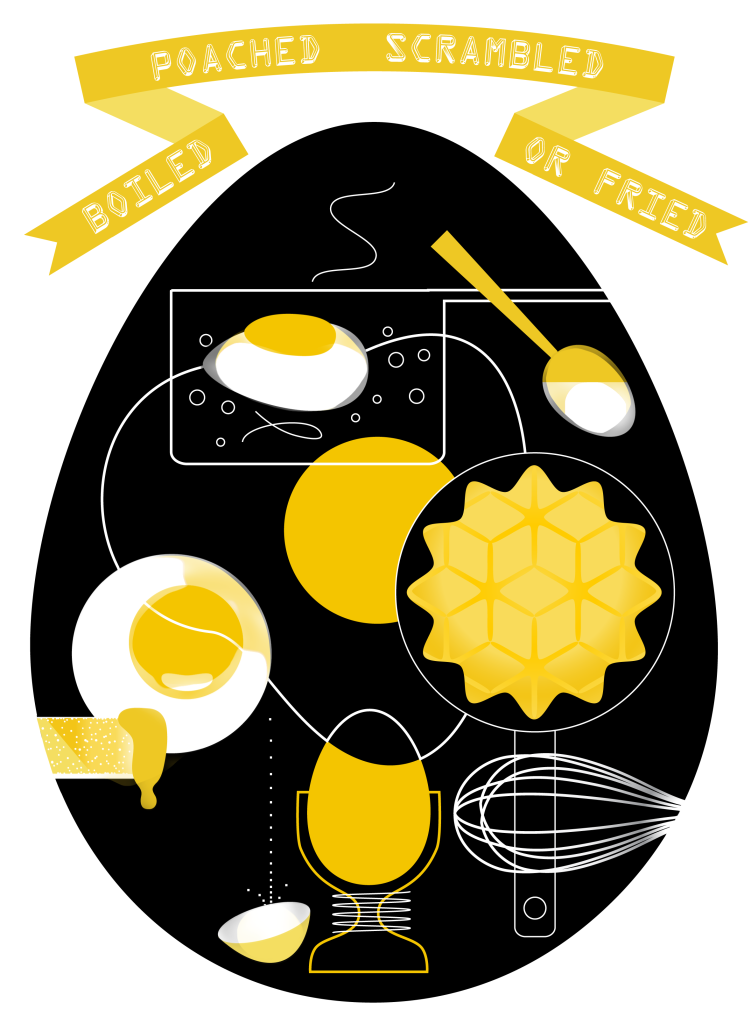 Poached, Scrambled, Boiled or Fried
Eggs, next to bananas, are a perfectly packaged, nutritious fast food.
An egg can be transformed into a simple snack or super supper with little more than toasted soldiers, salt and pepper, butter and milk.
We love the shape, we love the taste of eggs!
Easter Egg 2015 ovoid illustration – (Dougie) Scott's Egg not Scotch Egg – 'Poached, scrambled, boiled or fried'.
Have a cracking Easter.