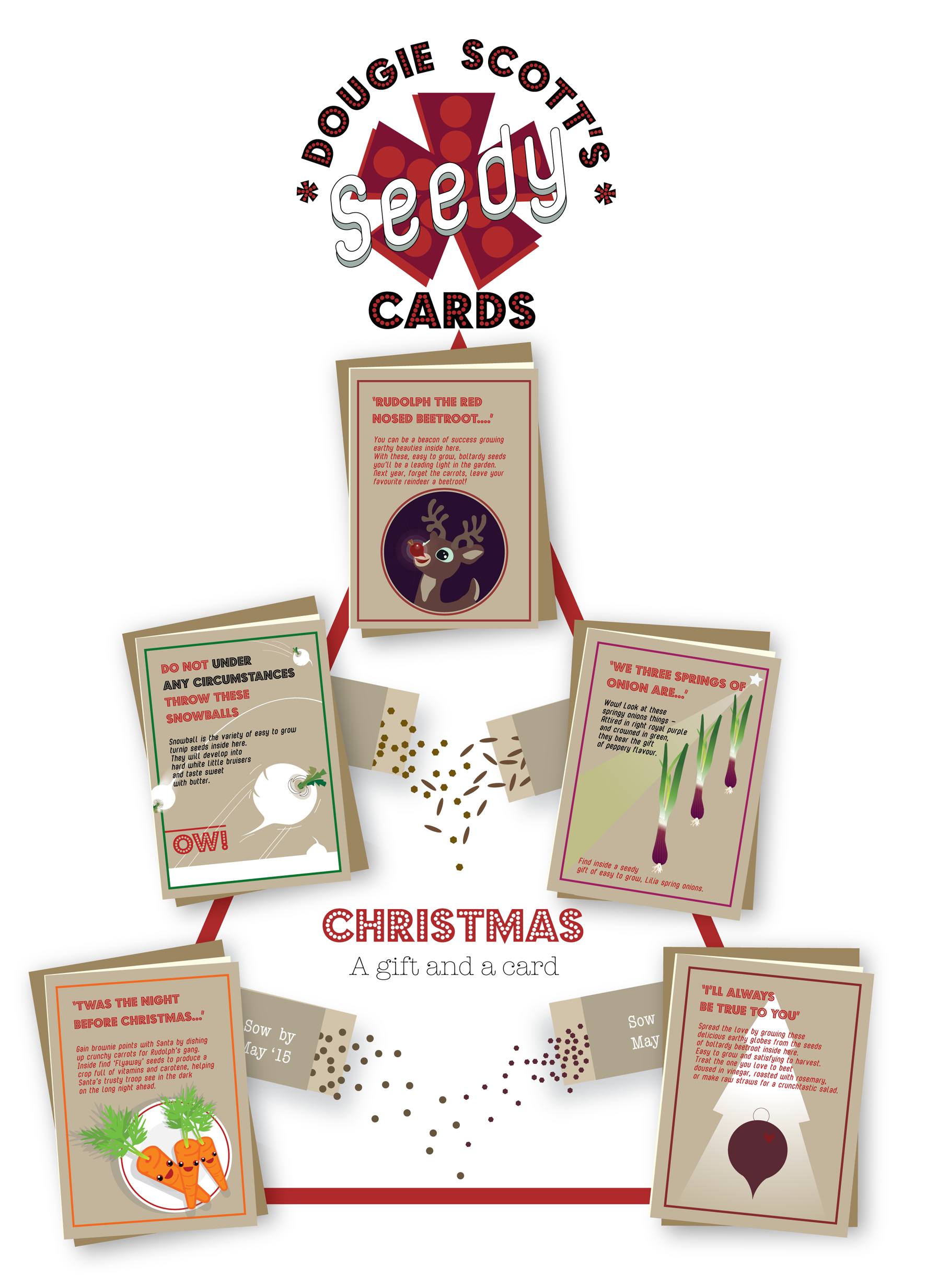 Seeds and Good Deeds
Here are festive fistful of Christmas seedy vegetable cards to give to your friends and family this holiday.
The cards double up as a gift – because each envelope contains a packet of 'easy to grow seeds'.
Instead of being couch potatoes, your loved ones can have the satisfaction of growing real vegetables.
You could even reap the rewards when they triumphantly bring you their edible produce later in the season.
This post compliments the June posting with the first Collection of Seedy Cards.
Related