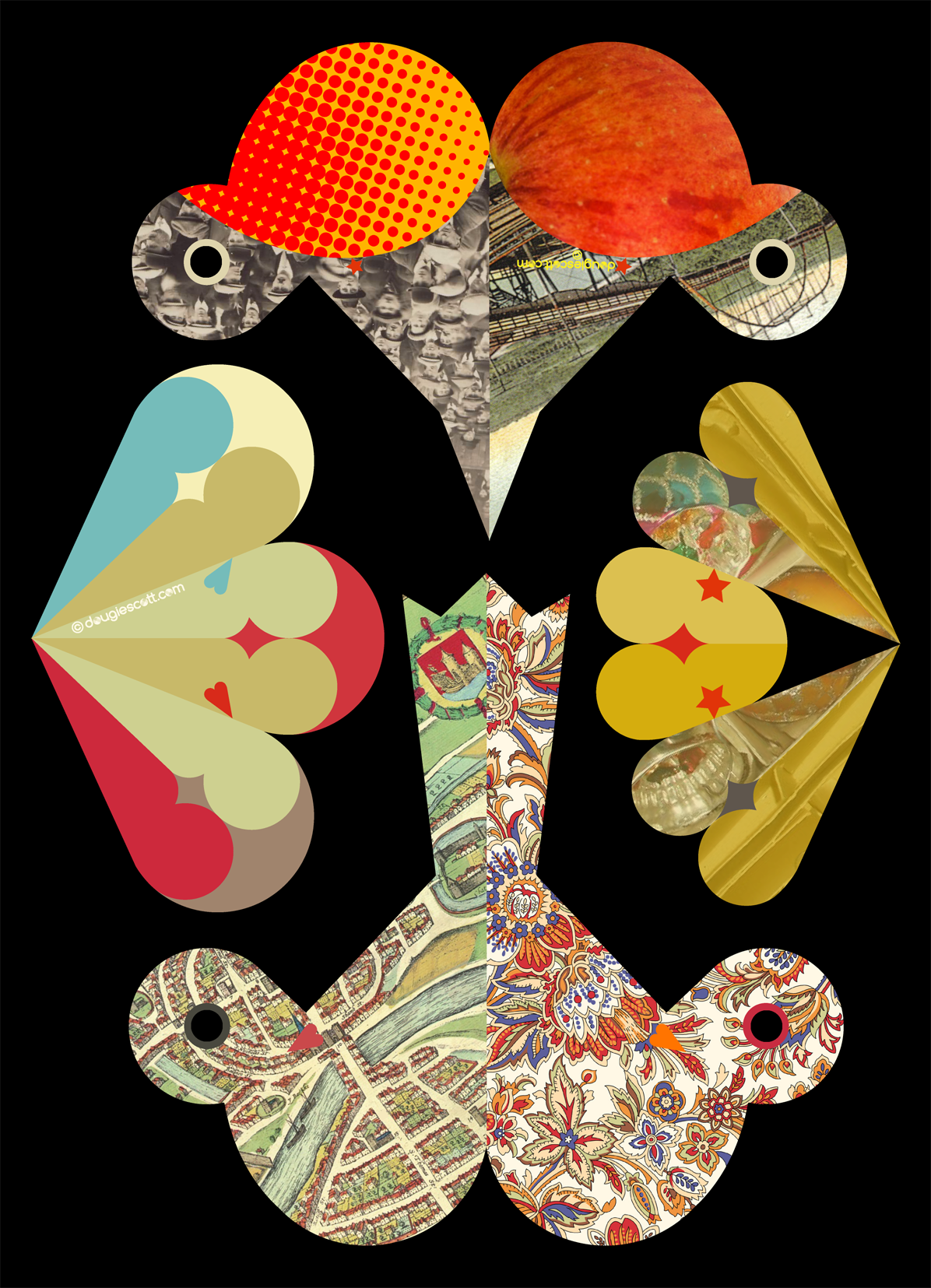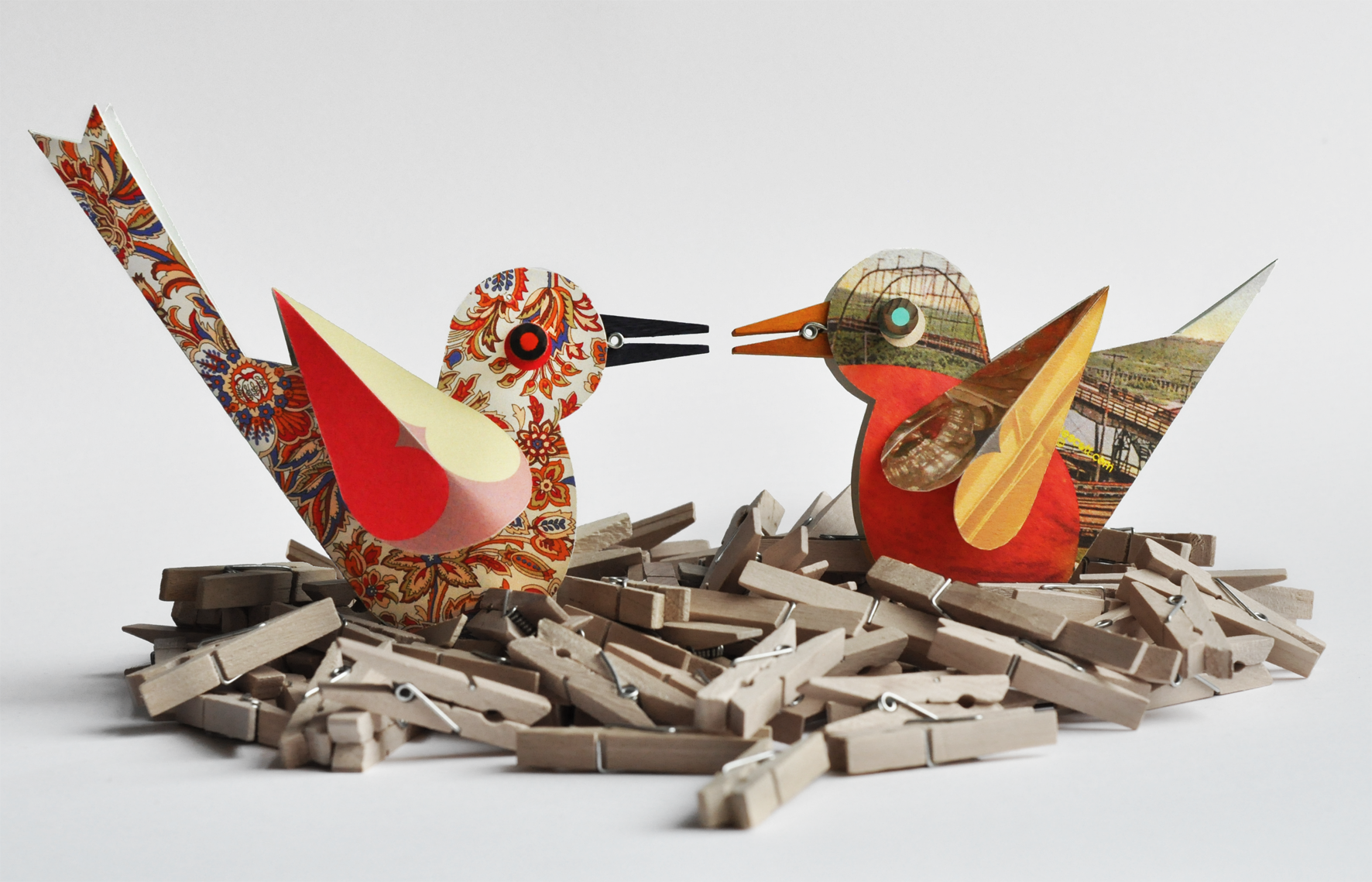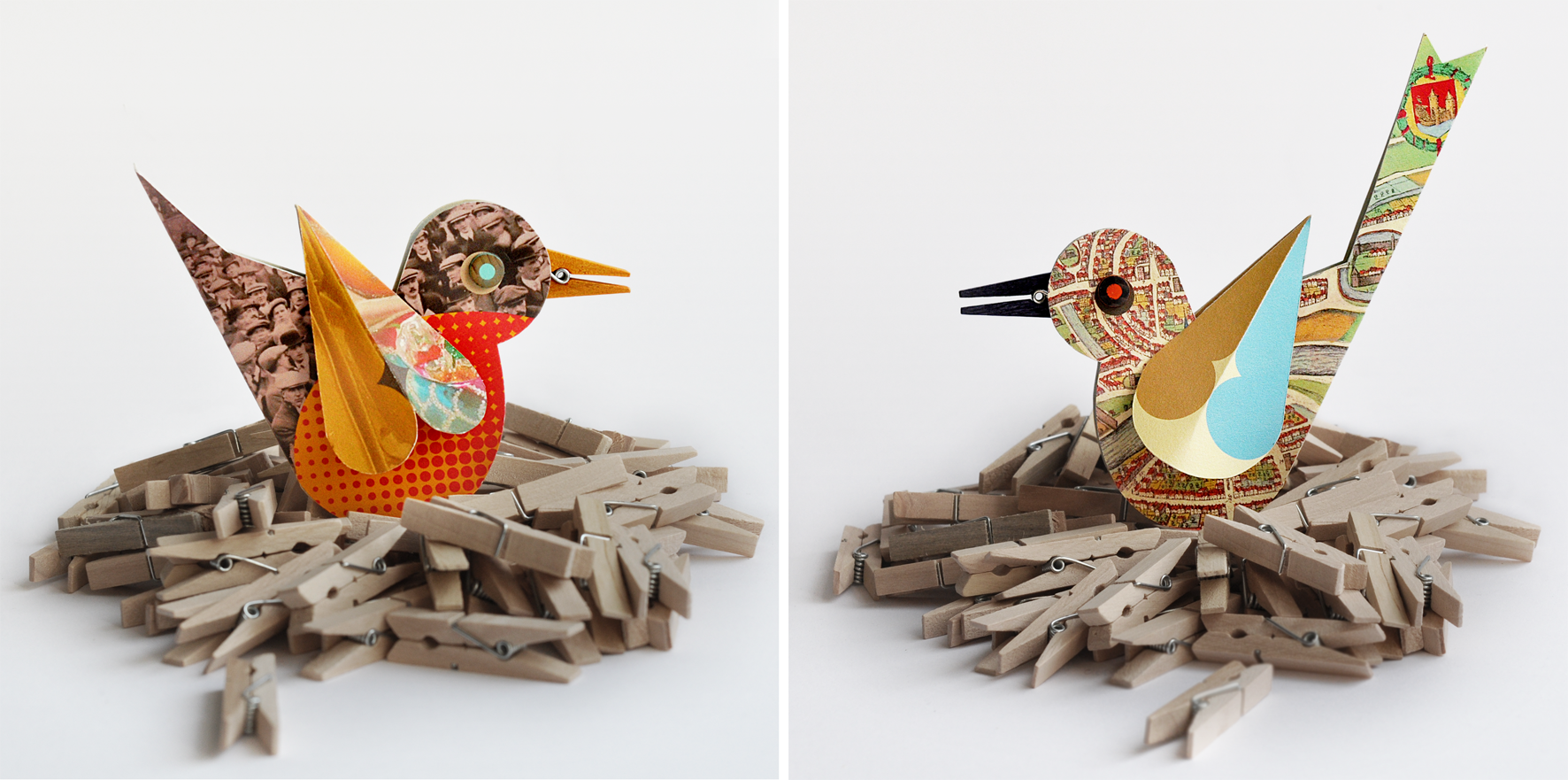 "Squirrels and cats must be chased: Birds only if there's nothing else." 〜 Dougie Scott
Decorative birds to cut out and slot together.
With a stack of card and a sharp scalpel we took the essence of bird and created pieces to slot together. Bird shapes were refined in Illustrator collaging masked images.
Three bird designs were realised: A robin type, a quietly colourful bird and a larger magpie or blackbird.
Easy to Make
Print and Cutout shapes
Wings fold and slot together and to the bird's body
Eyes are a short section of old Cumberland pencil
Beaks are ink coloured pegs that hold onto the pencil eyes
No glue needed
Perch or make a mobile