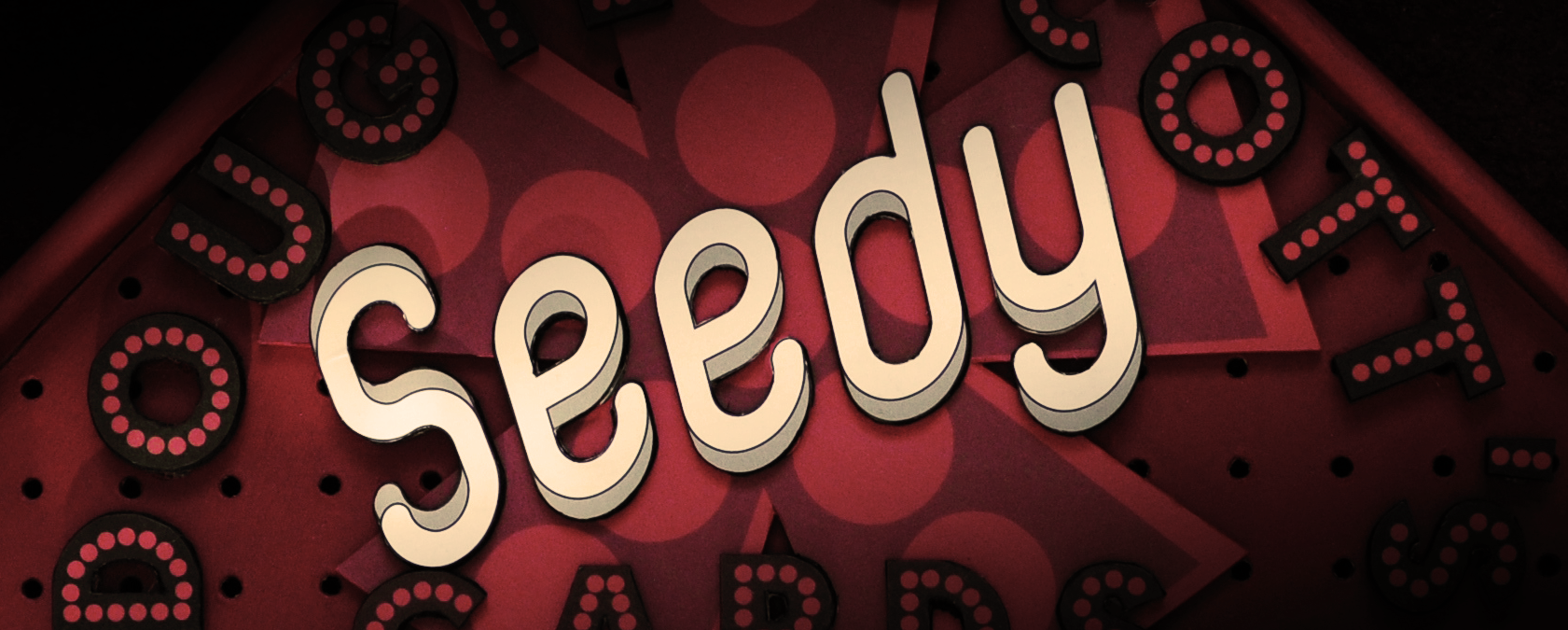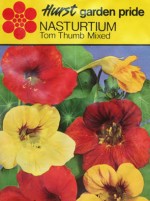 I'm fond of garden seed packaging.
Dad was a seedsman for a branch of 'Hurst Gunson Cooper Taber Ltd' – absorbed by
Booker
and then others, some time ago.
Recently I found a vintage yellow headed packet of Hurst's nasturtiums on the lovely
urbanvegpatch blog
and felt a twinge of nostalgia.
I'd spent my teen summers, making up orders for garden shops to retail, from an ugly unit on the fringe of
Avonmouth.
Dusty mezzanine, flickering fluorescence, a slither of window revealing the great estuary and industrial leviathans that continuously discharged orange and grey. Any plants and flowers that managed to survive here were crusted in chemicals and heavy metals – Nothing like the gaudy pictures on the packets of Hurst 'Garden Pride' that I was preparing.
With long paper order in hand I picked out sixes and dozen rubber banded bundles of seed packets. Peas and beans rattling in their paper envelopes; aubretia, nigella, night scented stock, helichrysum for the kids. I'd box and label to post, or if Dad wanted a break, we'd take a tour and drop off orders. Good times.
'Dougie Scott's Seedy Cards – A gift and a card'
At Dougie Scott's, in remembrance of things past, we grew some ideas on seed packaging.
Taking quirky names or odd seed features as a focus, we designed a set of fun gift cards that incorporated a packet of seeds to sow, grow and enjoy.
Four seedy designs – Purple Haze carrot seeds for Jimi Hendrix fans, Poached egg flower seeds, watermelon radishes from Japan and Yugoslavian finger Gourd packets were produced with some Christmas vegetable cards in the pipeline.
We sourced certified veg and flower seeds from an independent quality supplier. Full instructions with growing and cropping times were printed on the back of the cards and the seed packet inserted inside the card.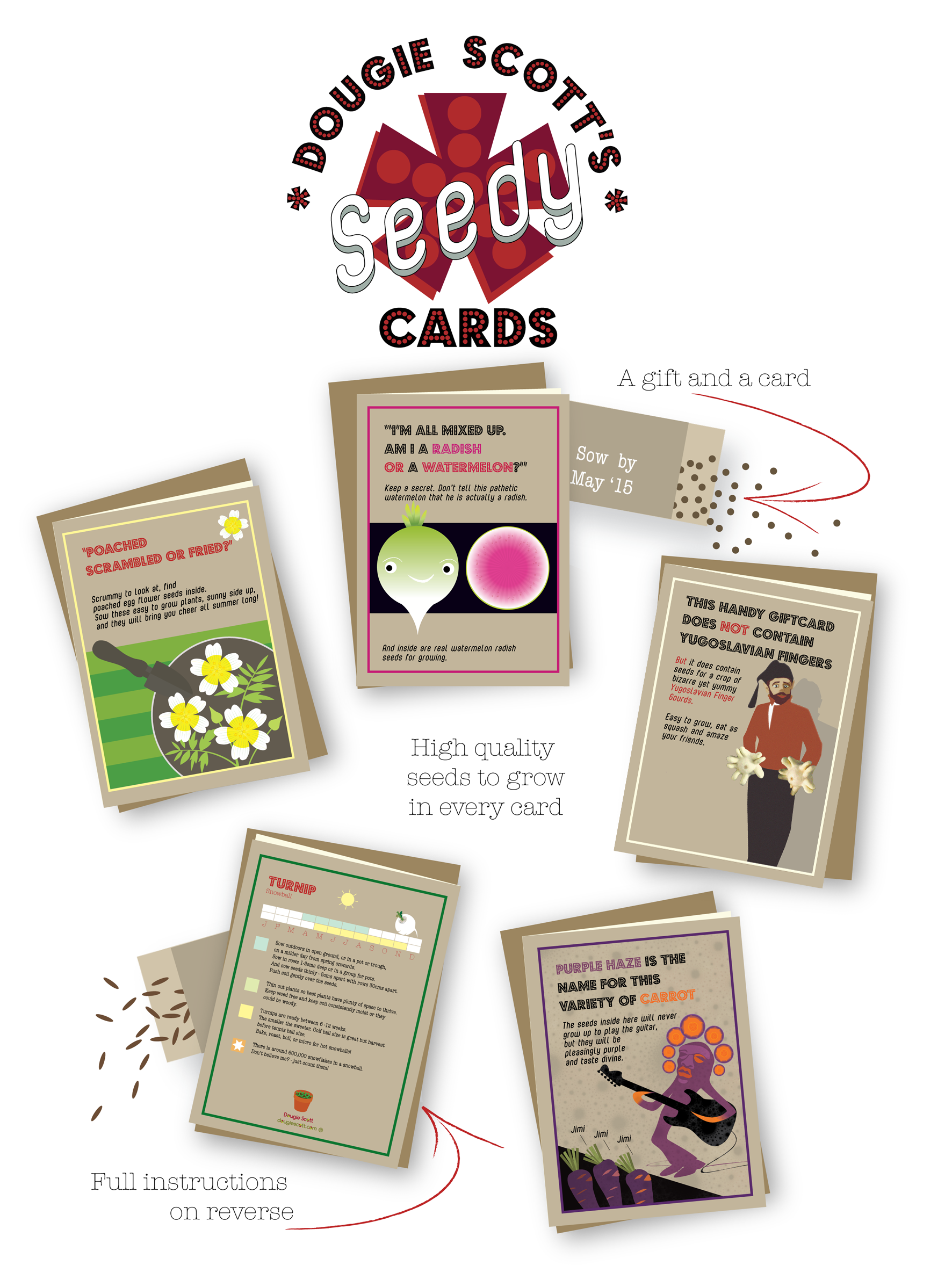 We made a rack to display samples for the market. The aim was to give it a twist on something you'd find in an old ironmongers shop. Pegboard was edged and painted. With polyboard cutouts and dowelling pins our quick display rack was ready.