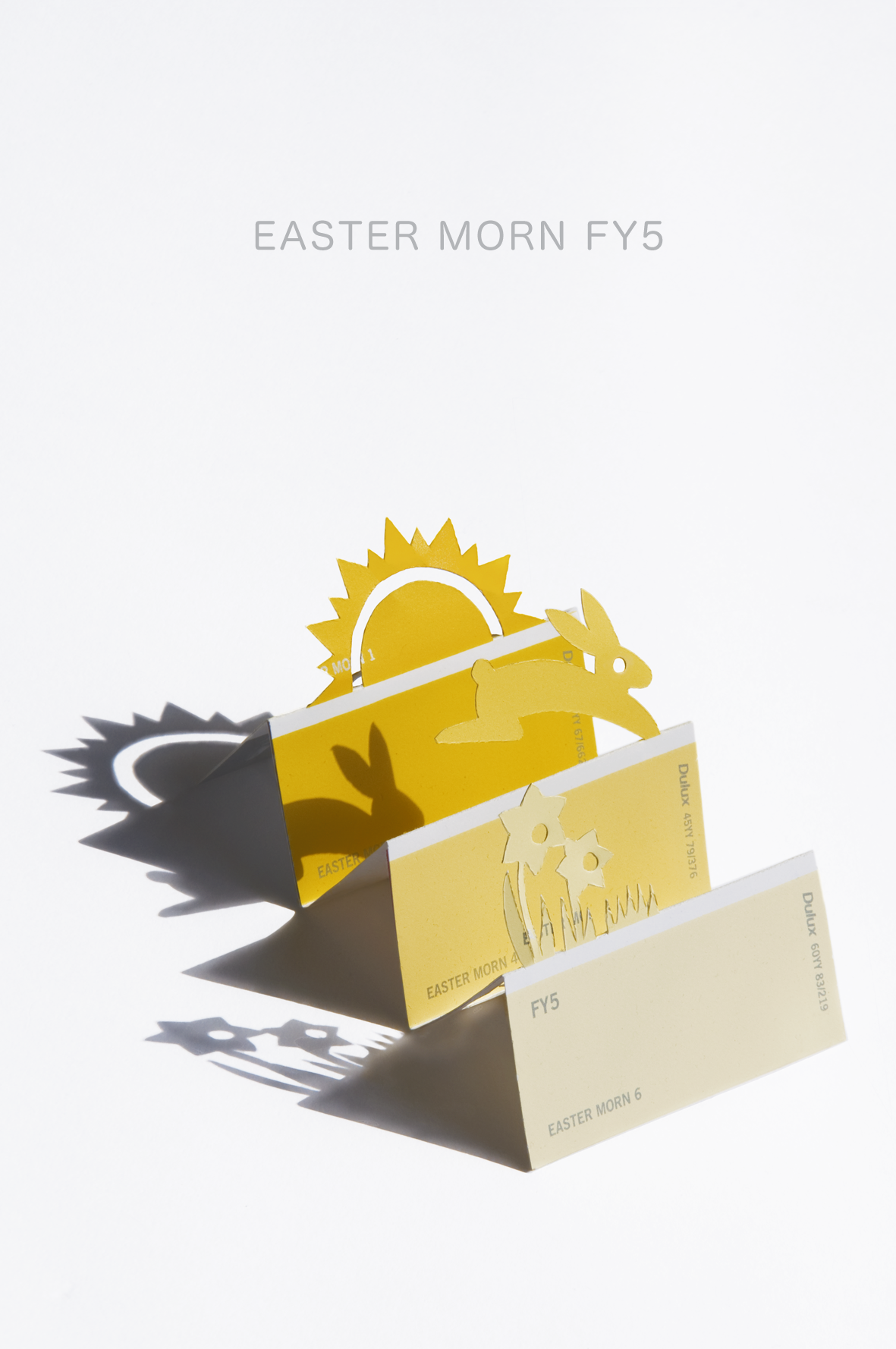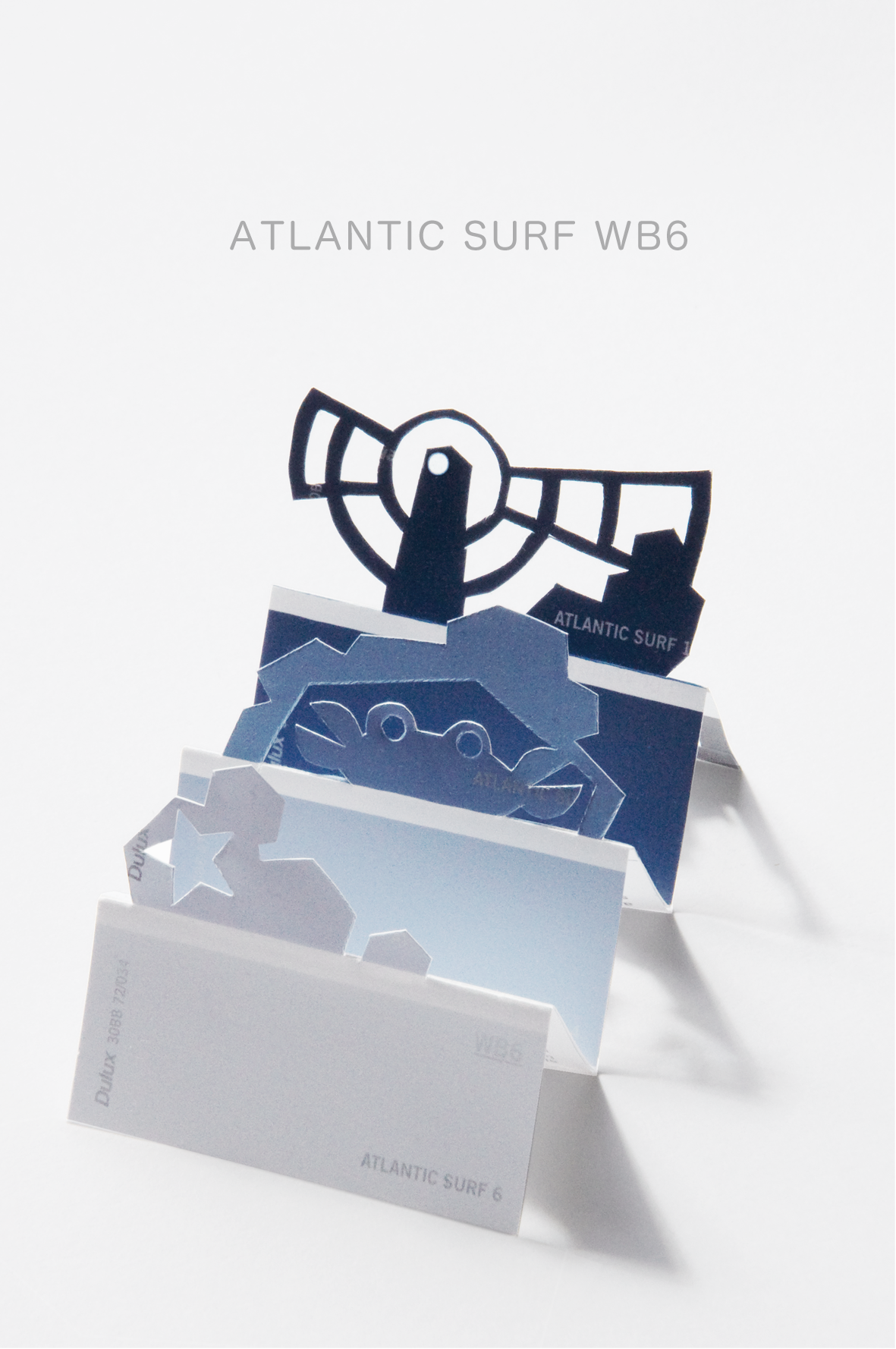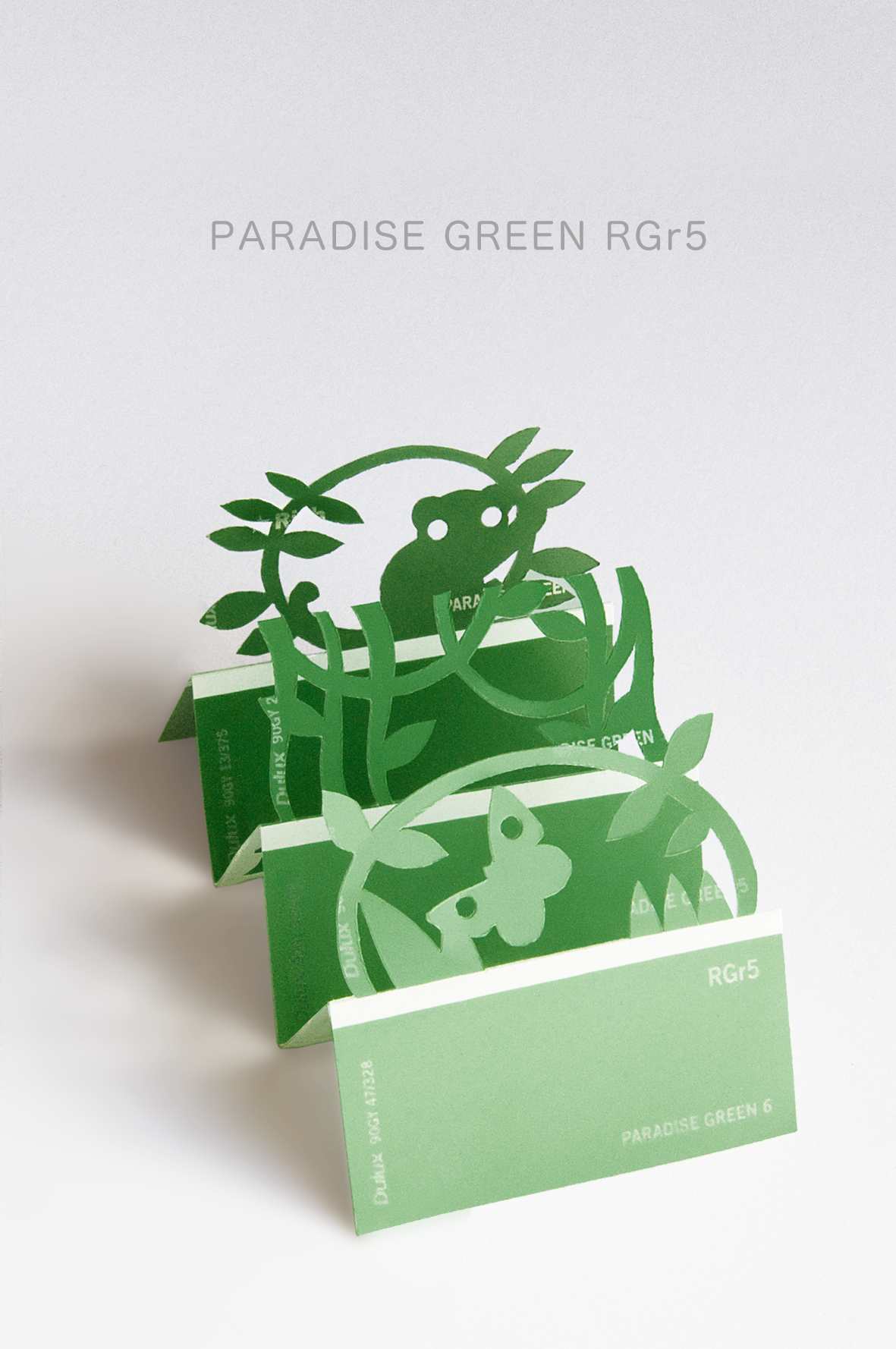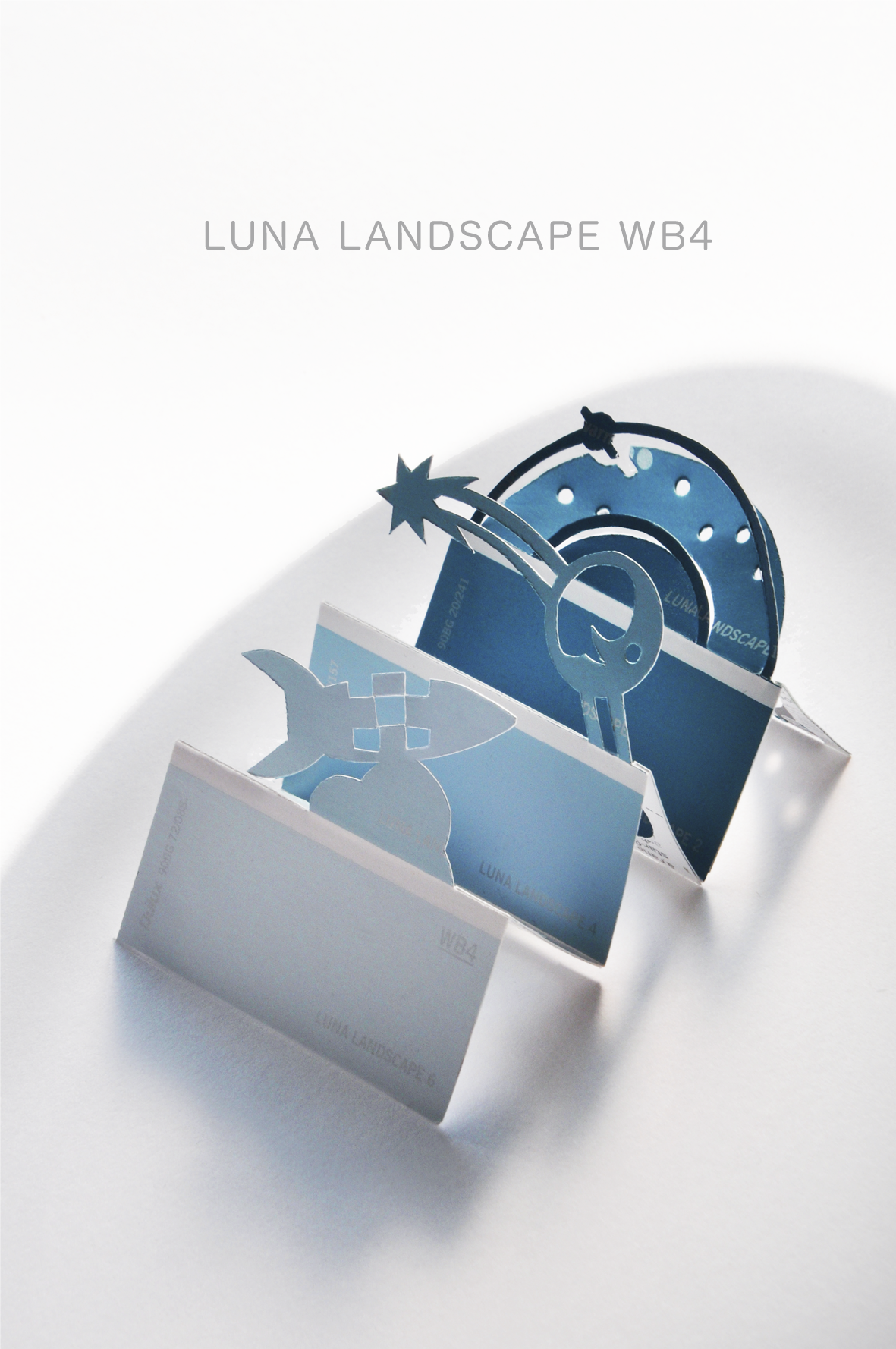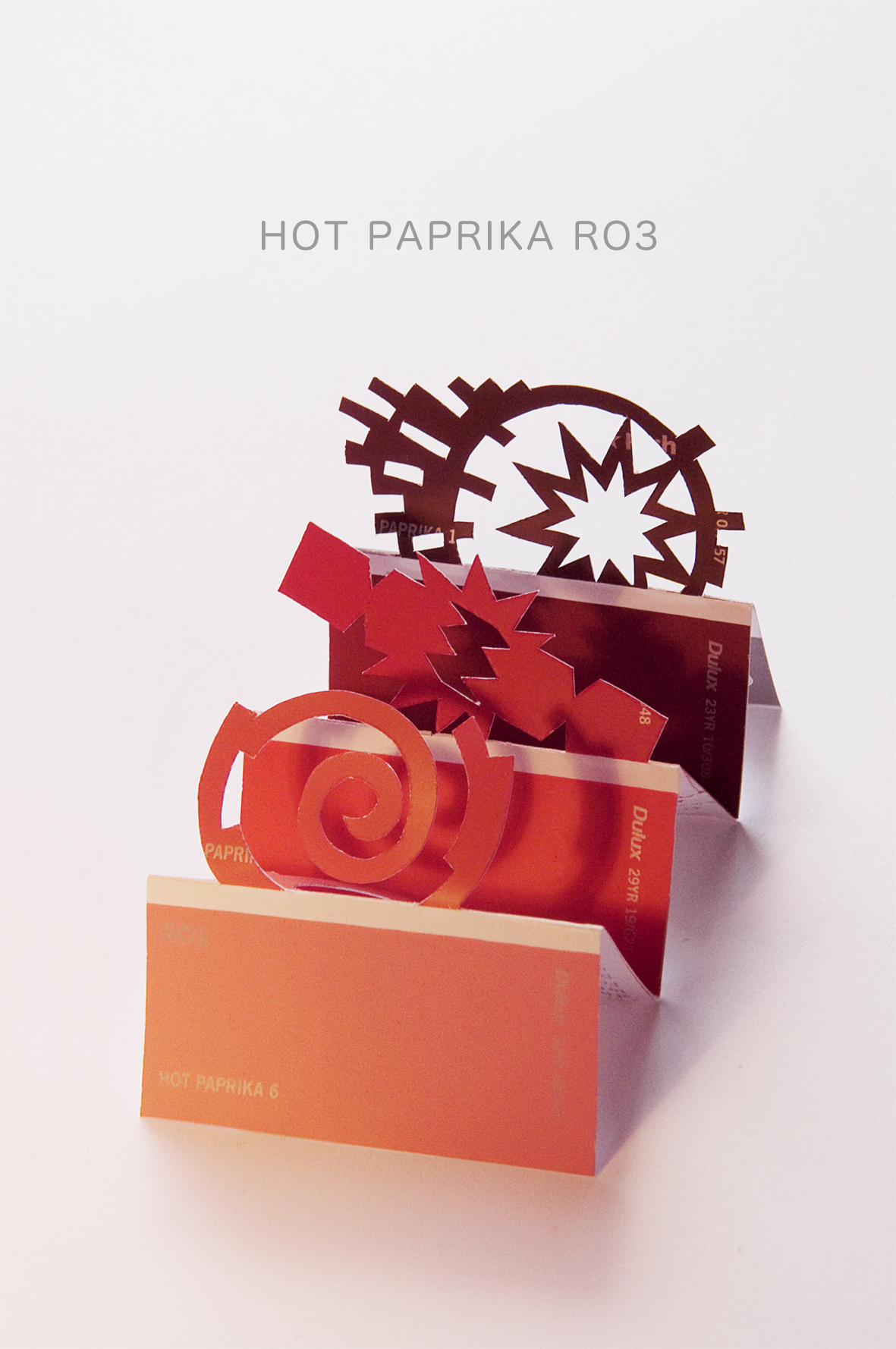 Spring Swatch
The Dulux paint card – Easter Morn FY5 – with it's jolly yellows gave inspiration to make an Easter card cutout.
The swatch sang spring, rabbits and daffodils.
We made a sunny design and cut it out.
Then what began as an Easter card turned into a small series of cutout scenes.
Taking paint colour swatch names as a starting point, cutouts were created with themes including ducks in the rain, the sea shore, the tropical rainforest, rocket to the moon and cracker.
Alternate colour faces of each paint card were scalpel cut with a design, teased out from the background, then folded concertina style.
Dougie wishes you a cracking Easter.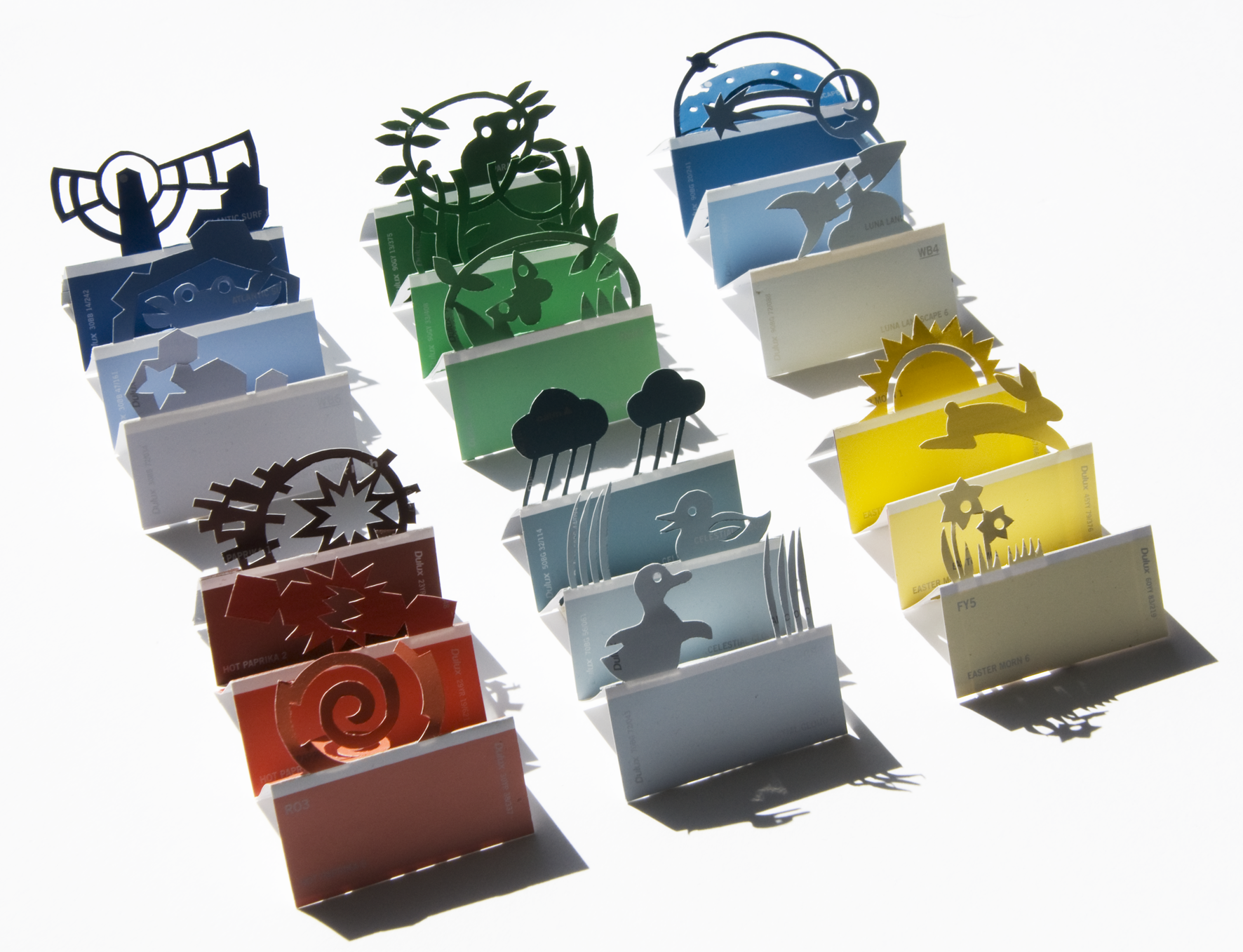 Paint Cards
Chocolate box of paint colour.
Cards, take one or two – then all the hues of blue 'Because the lighting is so different in the store'.
And take some green,
All the greens.
Just in case.
Kids reap the wildest shades
Then bored, drop to concrete.
Staff unfulfilled, refill.
Home.
The Hall.
Amethyst Falls, Wholemeal Honey, Nordic Sails, Brooklyn Nights?
Settle on white.
Elasticated bundles forgotten in drawers.
Each card – six windows to deep or insipid futures.
The promise of eggshell and gloss.