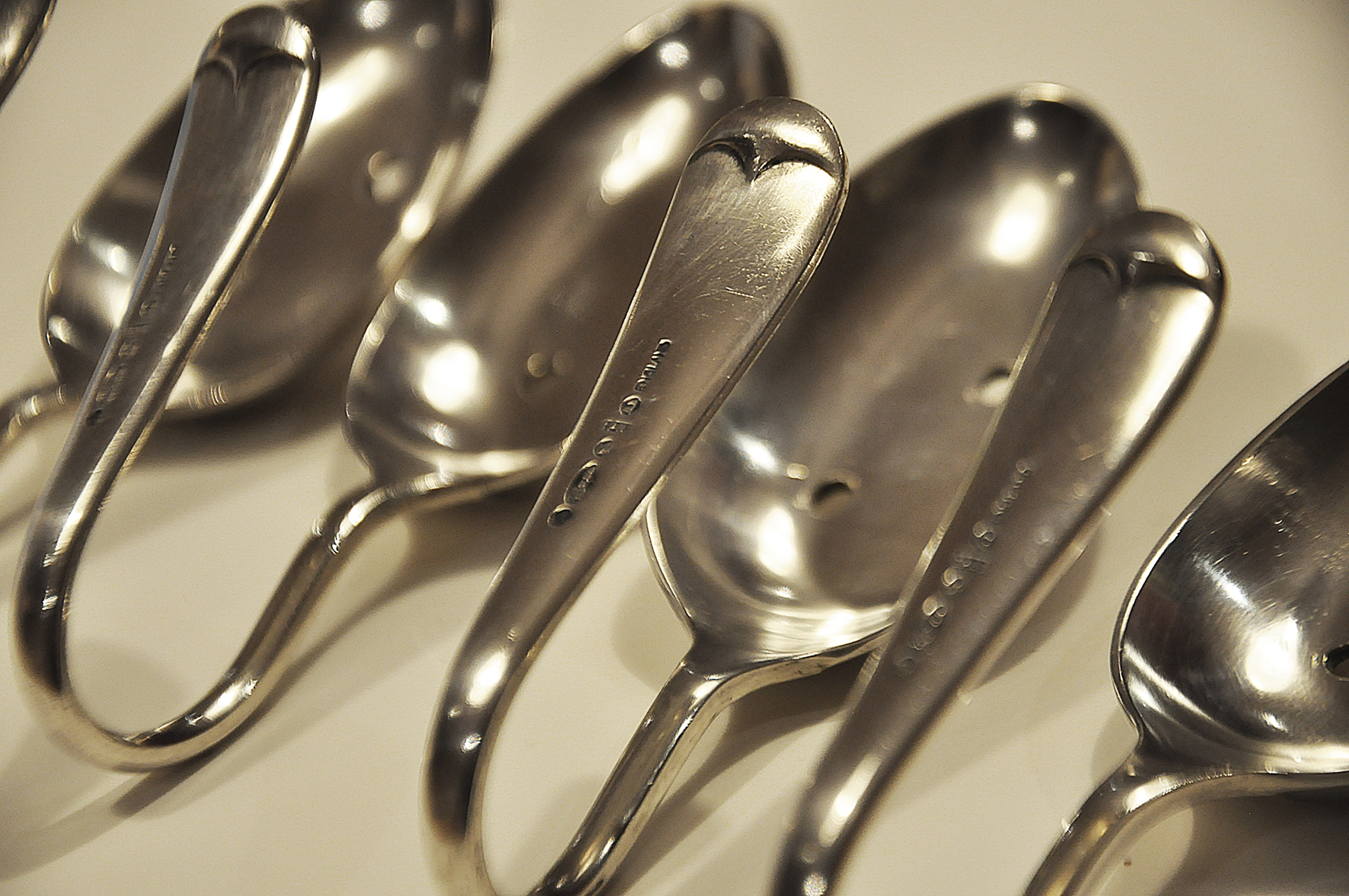 We were pressurised by one teenager to have a house party………..
Poor Dougie Dog – He really was unsettled that night – though not as unsettled as we were the next morning! Even I underestimated the havoc a bunch of careless kids could do. So post clear-up it was a good opportunity to repaint and decorate some areas of the house.
The stairway leading to our basement kitchen was a starting point. Besides the usual painting and plastering I made a coat rack: There is never enough storage for all the coats and bags in this home.
Coat Rack Recipe
Four old nickel silver spoons and a handful of wooden spoons made great hooks for a kitchen themed rack.
The base was made from 25mm offcut of MDF, cut to fit the stairwell wall.
Holes were drilled at 45° angle and the wooden spoons were driven into the base.
The base wood was primed and painted with Timeless Satinwood.
The silver spoons were annealed with a blow torch, to make them softer to work, and bent into shape using jeweller's pliers.
Spoon bowls were flattened a little so they would be easier to screw into the MDF base.
They were finished with a good polish just before fixing.
The finished rack was fixed to the wall.
Now we just have to fill it up with stuff. Noooooo