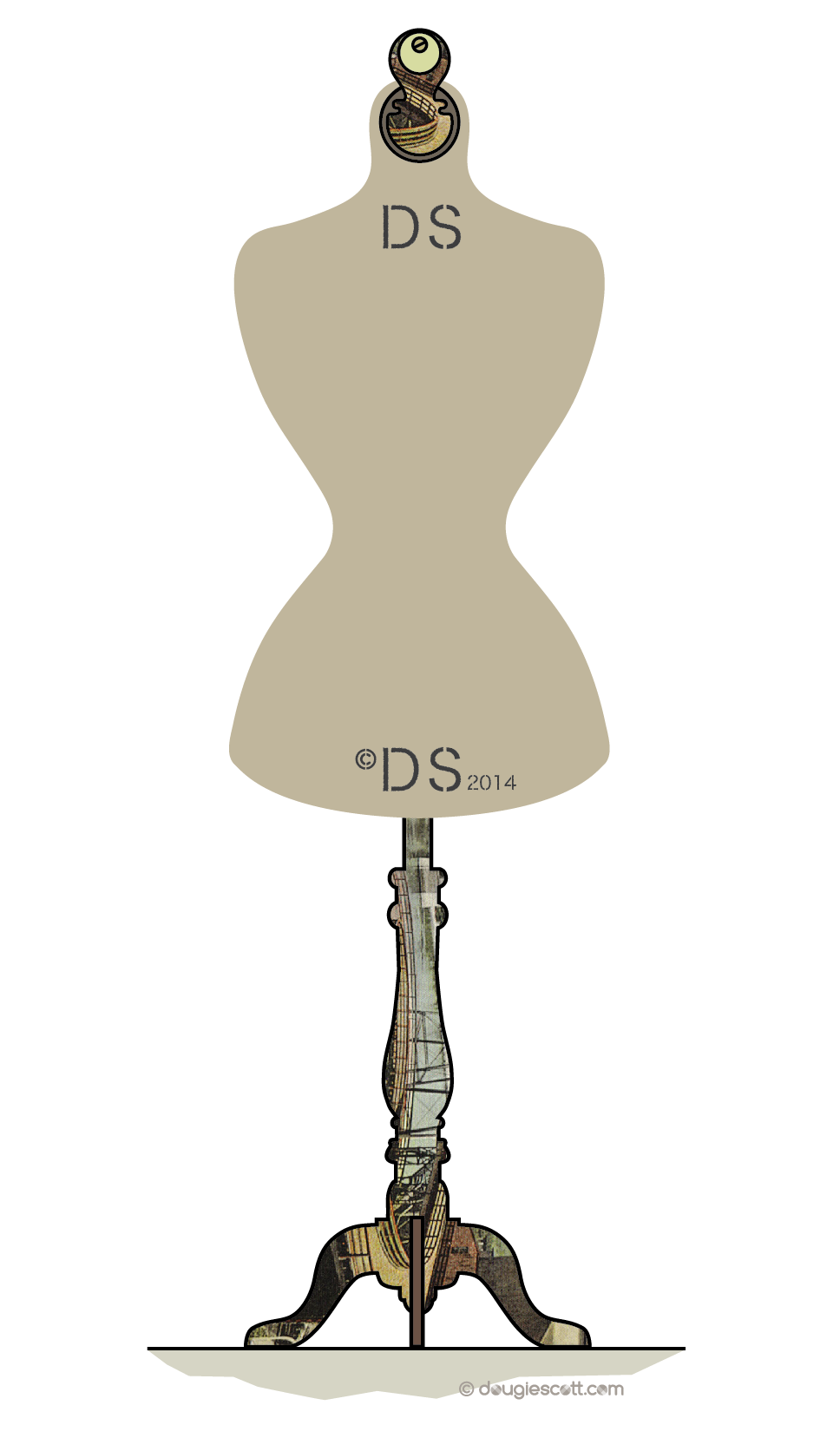 At Dougie Scott, we were looking for an easy and portable way to showcase a range of brooches.
We decided on making some mini mannequins so we could then pin jewellery onto the bodies.
Designs were made using images from vintage cards and printed on foam board. Cut pieces could be slotted together for the day but then stored flat. The mannequin bodies had a padded cotton layer sewn around a template to make brooch pinning easier. This was great for display and gave some raised props towards the back of the shop window.